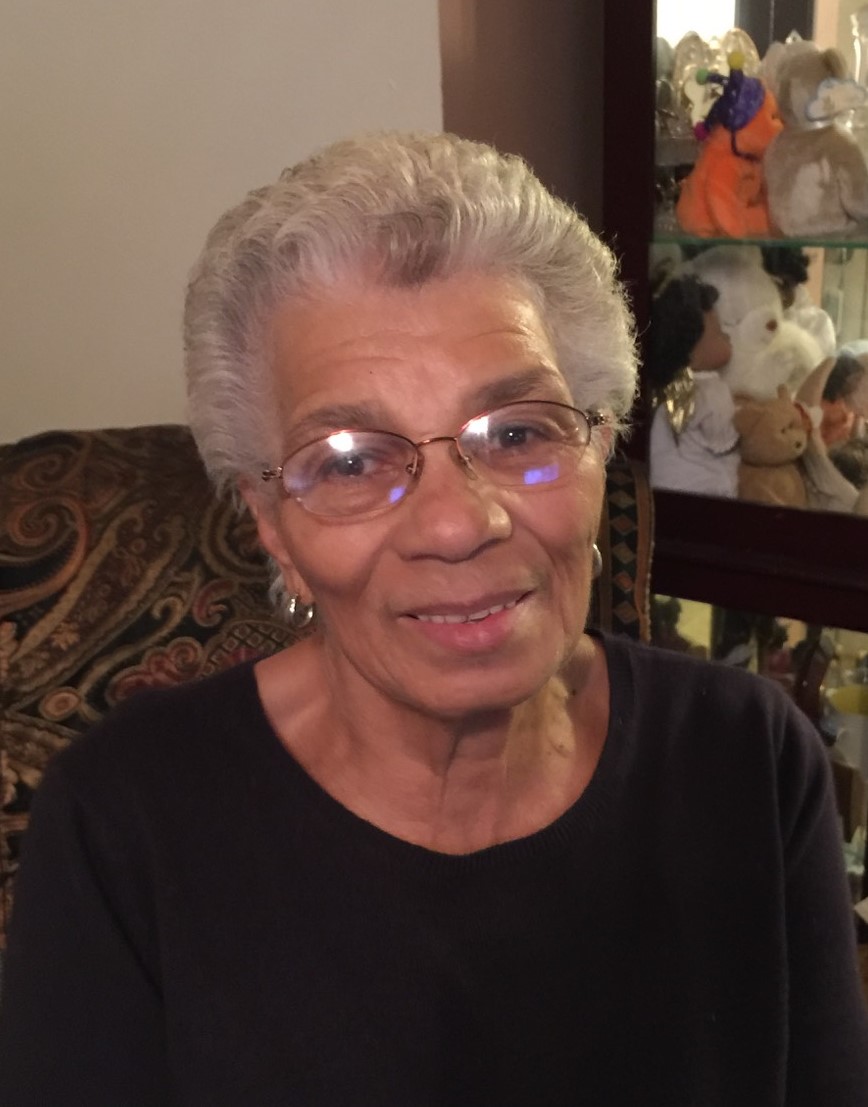 Barbara Jean Epps-Douglas, 79, of Charlottesville, VA. closed her eyes peacefully and gained her wings of Glory on Thursday afternoon, March 28, 2019. She was born July 28, 1939, in Nelson County to the late George Washington and Nannie Signora Brown Epps.
In addition to her parents, she was preceded to Glory by her husband of 29 years, Lewis A. Douglas; three grandchildren, Demetrius D. Starks, Carissa Starks, and Justin A. Rush and her precious pup Snowie.
Our mother was educated in Nelson County Public School and attended the Lynchburg Training School of higher education where she received her degree. She was employed with Albemarle County Public Schools for 35+ years, retiring in 2009 from the Albemarle County Transportation Department. She also worked at Charlottesville Housing Authority for many years and at the University of Virginia Health System.
She was a member of Mt. Sinai Baptist Church in Dyke, VA where she faithfully served as a Deaconess, Trustee, Financial Secretary, Church Clerk, Choir Member and organized several annual church services. Additionally, she was a member of the United Community Choir, The Piedmont Baptist District Association Deacon and Laymans Union where she served as secretary for many years, served as a delegate for the Piedmont Baptist Association on behalf of Mt. Sinai Baptist Church attending its annual conference. She participated in community church wide projects.
Our mother leaves seven beautiful children to cherish her blessed memory, Elton (Rose) Starks of Bowie, MD and Lewis "Junnie" Starks III of Del Ray Beach, FL; five daughters, Gwendolyn (James) Franklin of Roseland, VA, Denise Starks-Bell (John) of Schuyler, VA, Venise Starks Rush Brown (Greg), Dawn (Roxie) Starks Johnson (Alonzo) of Esmont, and DeShanta Starks (Greg Turner) of Madison Heights, VA; one step daughter Antonia Douglas of Charlottesville; one sister Linda Ann Epps Staton (Harry) of Amherst, VA; three brothers- in -law, Oliver Starks (Janie) of Charlottesville, Eric Starks of Esmont, Robert Douglas of Louisa, VA; six sisters in-law, Barbara Jean Jackson of Esmont, Yvonne Douglas of Buffalo, NY, Margaret Douglas of White Plains, NY, Shirley Douglas White of Charlottesville, VA, Mary Douglas of Charlotte, NC, and Coleen Douglas Cousins of Rancho Cucamonga, CA; 14 grandchildren; 21 great-grandchildren; special friends, Sandra Foster, Nathaniel Wright, Pearl Washington, Ada Saylor, Kerney Eubanks & Pat; a host of nieces, nephews, relatives, adopted family members and friends.
Funeral services will be held at 1:00 p.m. on Saturday, April 6, 2019, at Chestnut Grove Baptist Church, 8825 Chestnut Grove Rd., Esmont, Va., with the Reverend Robert Anthony, officiating and the Reverend Elton O. Starks delivering the eulogy. The family will be receiving friends at the church one hour prior to the services. Interment will be held on Monday, April 8, 2019, at Culpeper National Cemetery.
In lieu of flowers financial contributions can be made in Mrs. Douglas's memory to; Mt. Sinai Baptist Church, 721 Simmons Gap Rd., Dyke, VA or Chestnut Grove Baptist Church, 8825 Chestnut Grove Rd., Esmont, VA. 22937.
J. F. Bell Funeral Home is in charge of arrangements. Condolences may be made to the family via: www.jfbellfuneralservices.com