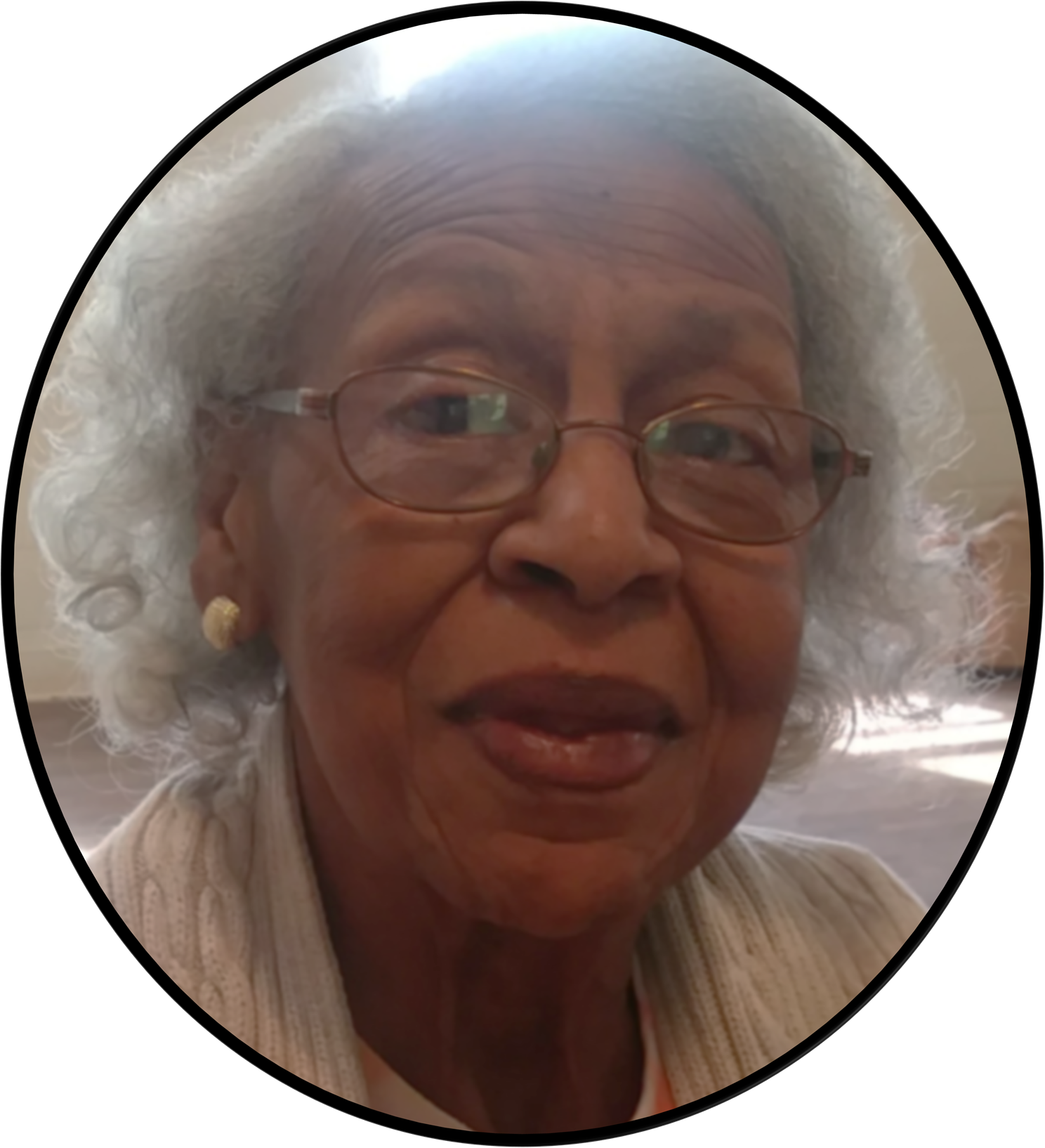 Elva Franklin Key heard the voice of her Heavenly Father on Saturday night, May 15, 2021 and took His hand as she transitioned from her earthly life. Elva was born on September 4, 1935 to the late Morris Edward and Sarah Mildred Franklin and was a lifelong native of Fluvanna County living in the Wilmington area. In addition to her parents, she was preceded in death by her husband Herman Key, Sr., sons Darrell, Darwin and Herman, Jr., and brothers Allen and Morris Edward, Jr.
Deaconess Elva Key became a member of the Evergreen Baptist Church at an early age and remained faithful until her death serving in various ministries. She faithfully served as Deaconess, member of the Second Sunday and Mass Choirs, Chairman of the Trustees, member of the Pastor's Aide, Missionary Circle member, and Sunday School Superintendent and Teacher.
After graduating from S. C. Abrams High School, Elva was married to Herman Key, Sr. for over 60 years. To this union four children were born, twins Darwin and Darrell, daughter Cheryl, and son Herman, Jr. They raised their children with discipline and love, always supporting their goals.
Elva has been affectionately known as Mrs. Key by the students and parents passing through Central Elementary School. She is proud to have worked as a secretary at Central Elementary during its segregated and integrated school years. During those years, she felt she was able to effectively make a positive impact on children from all races and backgrounds in Fluvanna County. She semi-retired after completing a successful career of at least 50 years.
Mrs. Key served in numerous community organizations and activities. She volunteered with the Fluvanna County NAACP and the Democratic Committee. Together with her husband, Herman, they supported and delivered Meals on Wheels. They also had a vested interest in the Charlottesville Cardinal Wheelchair Basketball team providing much support at the local games and with transportation to games.
Mrs. Key served on local committees and boards to influence changes within Fluvanna County to make a better community for all people. She worked as the Fluvanna County appointed representative on the Library Board of Trustees and the Jefferson Area Board of Aging (JABA) Advisory Council. Her work with the JABA Advisory Council influenced other members in her community to participate with the senior program offered in the area of Kents Store.
Elva leaves to cherish her memory her beloved daughter Cheryl and her husband Beverley ("Sparky") Stewart, Jr.; daughters-in-law Patricia Key and Felice Boling-Key; seven loving grandchildren Sherri, Ashley and husband Maurice Coleman, Karen, Darwin Jr. ("DW"), Charles, Lauren, and Emonnie; eight precious great-grandchildren Monica, Landon, Kaleigh, Zuri, Camden, Kinsley, Princeton, and Onnix; one sister-in-law Geraldine Tyler, one aunt Cora Scott; two nieces Beverly ("Beebie") and Veronda ("Ronee"); and a host of much loved cousins and friends. Among her many beloved and supportive relatives and friends, one shared the same birthday with her, Loretta Saltor, and one claimed her as sister, Helen Carter.
The Family would like to thank the physicians and caregivers that supported Elva during her illness over the last six months. She regularly expressed her appreciation for each of you. Additionally, many thanks to ALL relatives and friends who blessed Elva's life over her 85 years. God bless you.
Graveside services will be held at 11 a.m. on Saturday, May 22, 2021, at the Evergreen Baptist Church Cemetery, 452 Evergreen Church Road, Palmyra, VA 22963. She will lie in repose at the church one hour prior to the service and on Friday, May 21, 2021, from 12 p.m. until 8 p.m. at the J.F. Bell Funeral Home Chapel.
In lieu of flowers, we request that donations be given to the Elva F. Key Memorial Scholarship (please indicate that in the memo line). Checks should be made to Fluvanna County High School and mailed to FCHS, S. Holland, 1918 Thomas Jefferson Parkway, Palmyra, VA 22963.
Services will be livestreamed at: https://us02web.zoom.us/j/77745787236?pwd=NkdLcjduZms1anprQmtHZEE1MHKydz09
Meeting ID: 777 4578 7236, Passcode 1888.
Direct Youtube page, https://m.youtube.com/channel/UCdDNrVVwPNAsDBBnPEecAXA
Arrangements by J. F. Bell Funeral Home Inc. Condolences may be sent to the family via the guestbook at www.jfbellfuneralservices.com.
J F Bell Funeral Home Inc.
108 6th St. N.W., Charlottesville, Va.